Shamanic Yoga Retreat
with Shamanic Practitioner & Yoga Teacher, 
Joyce St. Germaine, M.Ed., CHt., RYT-200

April 6-12, 2019
in
Santa Teresa, Costa Rica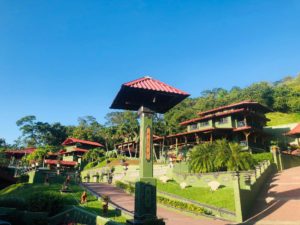 Explore the natural fusion of Yoga and Shamanism in this unique and playful retreat inspired by ancient Mayan teachings. Stay at the gorgeous Casa Verde, a beautiful community of five secluded, air-conditioned houses with dedicated yoga and workshop space. Enjoy lush tropical gardens in the heart of a tiny beach town.  Santa Teresa is hailed as a world class surfing destination with white sandy beaches, shops, restaurants and spectacular sunsets. Visit www.casaverdesantateresa.com
Only $1500 Per Person (single or double) Includes:
7 Days/6 Nights in beautiful Costa Rica with Hotel Taxes & Gratuities
First night in San Jose to allow a visit to "La Paz Waterfall Gardens Nature Park & Animal Sanctuary" 
Five nights at "Casa Verde", just 180 yards from the Santa Teresa Beach
Airport Transfers with our Private Driver upon Arrival & Return, Stop at Artisans' Marketplace
Shamanic Yoga Classes, Workshops & Ceremonies in Beautiful, Two-Level Covered Pavilion
Gourmet Breakfast and Dinner Daily at Casa Verde
Air-Conditioned Houses, Patio Kitchens, Free Wi-Fi, Swimming Pools
Short walk to Beach, Shops, Restaurants, Grocery store, ATM, etc.
Admission and Taxi to La Paz Waterfall Gardens Nature Park, Optional Excursions such as Zip Line Canopy Tour or Surfing Lessons are not included.
Airfare is not included. Happily, our itinerary does not require the usual additional flight from San Jose to Tambor to reach Santa Teresa, saving nearly $300 from the total retreat cost.
Payment Details:
Deposit of $500 is due January 1, 2019 or ASAP to hold your space.
Second payment of $500 is due February 1. 
Balance of $500 is due March 1.
Please make checks payable to: "The Sacred Journey",
Write "Costa Rica 2019" in the memo line. 
Mail to Joyce St. Germaine, 29 Davis Road, Burlington, CT 06013.
If you prefer PayPal: jsgermaine@aol.com (use "send to a friend option").
Canceling within 60 days of retreat will result in 50% forfeiture.
Canceling within 30 days will result in full forfeiture.
Travel Insurance is strongly recommended.
If interested, please contact me IMMEDIATELY for airline/flight information!
Limited spots available; reserve NOW!!! (860) 675-9706 or jsgermaine@aol.com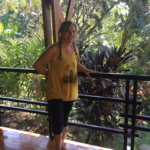 Your Retreat Leader, Joyce St. Germaine, M.Ed., CHt., RYT-200 has lovingly crafted this retreat to integrate Shamanism and Yoga. Both practices honor a loving relationship to the "All-That-Is". The beauty of the ocean waves, jungle foliage, cascading waterfalls, white sands, unique wildlife and breathtaking sunsets all invite us deeper into our universal connections. Our daily Shamanic Yoga practice will be enhanced by an exploration of the ancient Mayan symbols and teachings of each calendar day.  Experience unique yoga   classes designed by Joyce, incorporating asanas/poses, sacred sound healing, savasana/relaxation and cross-cultural shamanic ceremonies. Evening shamanism and other workshops may include power animal journeying, sacred sound meditations, spirit guide unions, etc. All activities are appropriate for any level of experience although participation is not required. Joyce will be available for private Soul Retrieval, Intuitive Reading, Energy Healing, Cord Cutting and Hypnosis Sessions during the retreat.
Joyce is an award-winning Teacher, Artist, Certified Shamanic Practitioner, Certified Shapeshifting Practitioner, Registered Yoga Teacher, Spiritual Counselor, and Certified Hypnotherapist. She has taught Shamanism, Yoga, Art and Spiritual Studies throughout the US, in Canada, Mexico, Belize, Costa Rica and Italy. Highly trained in various Shamanic traditions, she blends the teachings of many cultures in traditional and non-traditional ways. She is Owner/Director of The Sacred Journey Center for Spiritual Studies in CT, USA.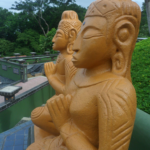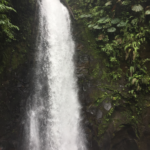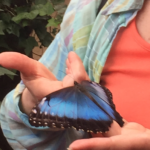 What to Bring:
Passport (check exp. date)
Airline Tickets, Boarding Passes
Cash or Credit Cards (local currency preferred, currency exchange at airport
or at ATM in town)
Journal, Pens, Colored Pencils
A Rattle if you have one
Eye Mask or Bandanna
Personal Small Sacred or Meaningful Item
Yoga Mat,
Yoga Clothes
Flashlight or Headlamp, Batteries
Camera and/or Binoculars
Earth-Friendly Personal Care Products
Flip Flops or Sandals
Sneakers or Hiking Shoes
Cell Phone and Charger (Free Wi-Fi)
Comfortable Clothing for Warm Weather
Bathing Suit, Cover-Up for Beach or Pool
Sunglasses, Sun Hat
Earth-Friendly Sunscreen, Insect Repellent
Refillable Eco-Water bottle
Backpack or Tote Bag
Compact Umbrella or Rain Poncho
Required Medications
A Kind and Open Heart!
Questions:
(860) 675-9706 or  jsgermaine@aol.com