Shamanism & Energy Medicine Yoga Retreat
Kindred Spirits in the Sacredness of Nature
August 12-18, 2018 In San Ignacio, Belize
with
Shamanic Practitioner & Yoga Teacher, Joyce St. Germaine and
Energy Medicine Yoga Instructor, Alyson Iannicelli
Explore the natural fusion of Yoga and Shamanism!
Join us for a unique retreat to celebrate the energy of the jungle! Shamanism and Energy Medicine Yoga have much in common and this kinship is just waiting to be explored, especially under these specific Mayan dates influencing relationships and manifestation.
Discover who you truly are in Body, Mind, and Spirit…
Love, Appreciate, and Accept yourself just as you are right now!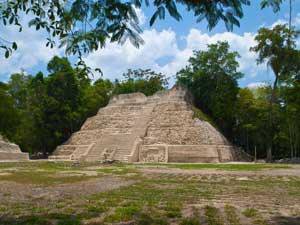 You'll love the Crystal Paradise Jungle Resort,
A friendly eco-lodge nestled deep in the jungle
by the inviting Macal River in San Ignacio, Cayo – Belize! CrystalParadise.com
Joyce St. Germaine, M.Ed., CHt., RYT-200 and Alyson Iannicelli, RYT-200, have lovingly crafted this retreat to integrate Shamanism, Yoga, and Energy Medicine Techniques. The practice of Shamanism dates to between 60,000 – 100,000 years ago and spans across all cultures. It is simply a practice of connecting and working in partnership with "All that is".
In the safety of our sacred retreat community, you will experience shamanic journeying, ceremonies and exercises to partner with the helping spirits of nature, including animals, plants, and the elements. Energy healing techniques, tapping, acupressure self-massage, as well as "All Levels" yoga practice including asana, pranayama, and meditation, and self-awareness to align your whole being.
$1250 double, per person – $1400 single, per person
Includes:
• 7 Days/6 Nights in a beautiful Jungle Resort, *Airport Transfers, Hotel Taxes/Gratuities
• Free Wi-Fi
• Daily Shamanism & Yoga Fusion Activities, Workshops, and Ceremonies
• Breakfast and Dinner Daily, Special Dietary Requests Honored
• River Swimming and Hiking Trails
• Day Trip to Ancient Mayan Ruins
• Visit to Local Marketplace in San Ignacio
• Birding Tour with OUR Private Guide, Philip Mai, the Renowned "Birdman of Belize"
• PLEASE NOTE: Airfare, Ground Transportation, Optional Activities/gratuities are not included!
Optional Activities: Butterfly Farm, Canoeing, Caving, Zip Lining, Horseback Riding, etc.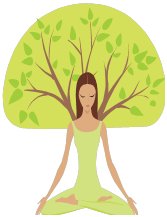 Payment Details:
• Deposit of $500 due ASAP to hold your space.
• Payment of $500 due May 31, 2018
• Balance of $250-$400 due July 1, 2018
• Canceling within 60 days of retreat will result in 50% forfeiture.
• Canceling within 30 days will result in full forfeiture
• Travel Insurance is recommended.
Limited Spots Available; Reserve Your Space Now!!!!
• Please make checks payable to: Joyce St. Germaine
• Mail to: Joyce St. Germaine, 29 Davis Road, Burlington, CT 06013
• Write "Belize 2018" in the memo line of your check.
• Include your full name, address, phone number, and email address with your deposit.
Air Fares are very reasonable right now!
As of 4/9/18, they are only $425-$525 Round Trip…Book Soon!
*CONTACT JOYCE ASAP FOR EXACT FLIGHT DETAILS!
Meet Your Retreat Leaders:

Joyce St. Germaine, M.Ed., CH.t., RYT-200, is an award-winning Teacher, Artist, Certified Shamanic Practitioner, Certified Shapeshifting Practitioner, Registered Yoga Teacher, Spiritual Counselor, and Certified Hypnotherapist. She has taught shamanism and spiritual studies throughout the US, in Canada, Mexico, Belize, and Costa Rica. Highly trained in various Shamanic traditions, she blends the teachings of many cultures in traditional and non-traditional ways. Her yoga classes incorporate shamanic principles and ceremonies. Owner/Director of The Sacred Journey Center for Spiritual Studies, Joyce will be available for private Soul Retrievals, Intuitive Readings, and Hypnosis Sessions during the retreat.
TheSacredJourney.biz – jsgermaine@aol.com – (860) 675-9706

Alyson Iannicelli, RYT-200, has a 200-hour Hatha Yoga Teacher Training from the INharmony Ayur-Yoga School in Estepona, Spain. She furthered her yoga teaching in 2017 by completing Energy Medicine Yoga Teacher Training, combining acupressure self-massage and energy healing tapping techniques to amplify one's healing power in yoga. Alyson will complete her M.A. in Integrative Health & Healing in August 2018; she plans to use this education to provide a holistic approach based on aligning body, mind, and spirit when working with others. Alyson will be available for private Energy Medicine Yoga and Energy Healing Sessions.
HealthsCalling.com – HealthsCalling@gmail.com – (203) 215-8982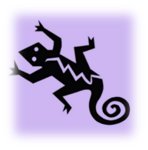 What to Bring:
• Your Passport
• Journal, Pens, Set of Colored Pencils
• Bandanna or Eye Covering
• Personal Small Sacred Object: (Crystal, Rock, Pendant, Small Figurine, etc.)
• Rattle (if you have one)
• Yoga Mat or Yoga Towel
• Women: Long Skirt/Dress for Ceremonies
• Flashlight or Headlamp with batteries
• Camera and/or Binoculars
• Earth-Friendly Personal Care Products
• Water Shoes
• Flip Flops or Sandals
• Sneakers or Hiking Shoes
• Yoga Clothes
• Cell Phone and Charger (Free Wi-Fi)
• Comfortable Clothing for Warm Belizean Weather
• Bathing Suit/Cover-Up if you wish to swim
• Sun Hat
• Earth-Friendly Sunscreen and Insect Repellent
• Sunglasses
• Refillable Eco-Water bottle
• Backpack
• Compact Umbrella or Rain Poncho
• Required Medications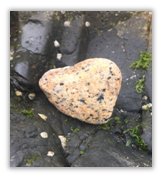 …and…a Kind and Open Heart!
Shamanism & Energy Medicine Yoga Retreat Flyer PDF