Shamanism & Jungle Adventure Retreat
August 14-20, 2022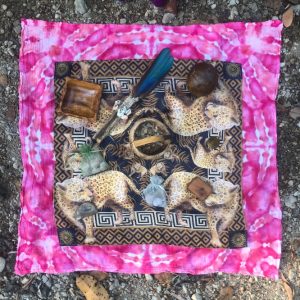 in Beautiful Belize with
Shamanic Practitioner & Yoga Instructor,
Joyce St. Germaine, M.Ed., CH.t, RYT-200
August 14-20, 2022, in San Ignacio, Belize
Join us for an extraordinary adventure to celebrate the energies of the Central American jungle! This unique, lovingly developed retreat is designed to invite exploration of "All-That-Is". Daily ceremonies, activities, journeys, and workshops will help you to experience life joyfully on all levels. Free gentle, shamanically-inspired yoga classes will also be offered, each day aligning with the Maya Calendar.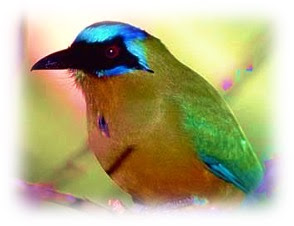 This is for anyone wishing to open to the mysteries of shamanism. Any level of shamanic or yoga experience is welcome. All shamanism and yoga offerings are optional; join whenever and whatever you wish or create your own adventure!
Pine Ridge Mountain Lodge is a family friendly, authentic jungle eco-lodge, situated on the stunning Pine Ridge Nature Reserve. It is home to a 1,000-foot waterfall, two rivers, three creeks, hundreds of bird species, stunning tropical gardens, and orchid-lined paths. The entire lodge is ours with dedicated gathering space. We have planned guided visits to the ancient Maya Caracol Ruins and the sacred Rio Frio Cave, waterfall playing, moon whispering, birdwatching with
 my dear Maya friend, Philip, known as "The Birdman of Belize" including a visit to his organic farm, home to a 500-year old Ceiba tree, and a colorful artisan's marketplace. Fishing, hiking, biking, and horseback riding are available on your own. We will have free wi-fi and delicious, mostly organic food. Then we will fall asleep to the soothing sounds of the jungle in nicely appointed cabanas and rooms.
Escape to the Natural Wonders of the Belizean Jungle!
*$1650 (double, per person) *$1850 (single)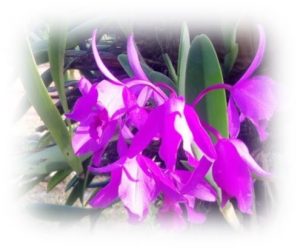 Included:
6 Nights Lodging
Daily Breakfast
Daily 3-Course Dinner 
Airport Transfers
Shamanism Workshops & Ceremonies
Gentle Yoga Classes
Not Included:
Airfare
Lunches
Fees for Optional Activities and Excursions
Gratuities
Please contact Joyce: jsgermaine@aol.com or (860) 675-9706 (land line) with questions or to register. 
Non-refundable deposit of $500 is due ASAP to hold your space. (a refund will be issued if we can fill your canceled spot.) Convenient payment plans available.
*If gasoline prices continue to rise sharply, there may be an additional cost for ground transportation.
Joyce St. Germaine, M.S. Ed., CHt., RYT-200, is an award-winning Teacher, Certified Cross-Cultural Shamanic & Shapeshifting Practitioner, Registered Yoga Teacher, Spiritual Counselor, Certified Hypnotherapist & Past Life Regressionist, Energy Worker, and International Retreat Leader. She combines over 40 years of experience as a teacher and spiritual explorer to develop unique workshops and experiences for open-hearted students of all ages. 
Joyce St. Germaine
M.S. Ed., Cht., RYT-200
US Justice of the Peace Association
Joyce is a Certified Shamanic Practitioner and Certified Shapeshifting Practitioner. Her specialty is Cross-Cultural Shamanism, combining traditional and non-traditional techniques. She also works extensively as a Certified Hypnotherapist/Instructor and Past Life Regressionist. Widely known for her work as a spiritual counselor for nearly 30 years, Joyce has helped clients around the world to gain insights to assist them on their personal and spiritual paths.

 

Active as a Spiritual Studies Teacher, Artist, and Paranormal Investigator, Joyce conducts monthly study groups in "Psychic/Spiritual Development", "Shamanic Studies", and "Spirit Detachment Training". She teaches other workshops such as "Self Hypnosis for Self Empowerment", "The Soul Mate Reunion", "Ancestral Healing", "Palmistry", "Astral Projection", "Energy Healing", "Spirit Guide Connections", and "Past Life Regression". Joyce recently completed her Yoga Teacher Training as is recognized as a RYT-200 by The Yoga Alliance. Combining Shamanism and Yoga, often infused with Vibrational Gong Energy, she also leads international retreats to Costa Rica and Belize. Sworn in as a CT Justice of the Peace in 2017, she offers shamanic and nature-inspired marriage ceremonies and renewals. Believing that children are beautifully connected to spirit and to the natural world, a free Children's Circle is held regularly as this special community grows and blossoms.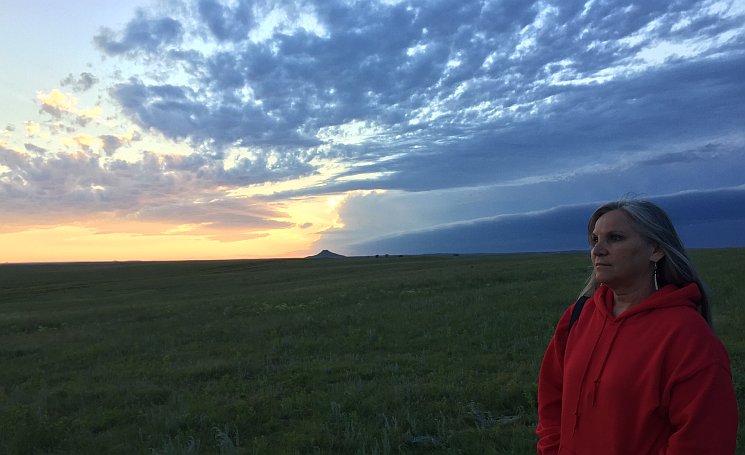 Joyce has developed unique and highly effective healing and clearing techniques and is often consulted by police departments, mental health professionals, and paranormal investigators in particularly troublesome cases. Private sessions include intuitive readings (in person, via phone or e-mail), private and group hypnotherapy sessions, spirit detachment (in person and remote), shamanic journeying and shamanic healing, including soul retrievals and extractions. She is available for private parties or functions to do readings or conduct private workshops. Specialized age appropriate sessions, workshops, and events for children are joyfully offered. Host and producer of The Sacred Journey TV show since 1995, Joyce is often asked to mentor or lecture on a wide variety of topics. 
As a retired teacher of nearly 40 years in the West Hartford Public Schools, Joyce holds a Masters Degree in Education. During her career, she was known as a teacher who believed in lifelong learning. As such, she began monthly "Family Art Nights", hosting as many as 100 people: students, their siblings, parents, grandparents, and community members to come together and share in the fun of creating art. Highly involved in her school, she was Art Club Advisor, Student Council Advisor, Dance Team Coach, and Set Designer for the school play. Even in her retirement, Joyce is still actively involved in education and presents statewide to teachers on topics focusing on curriculum enhancement and professional development. She presents annually for the CT Art Education Association, The CT Association of Schools and is the instructor of "The Shamanic Journey as Spiritual Practice" and "Universal Consciousness" for The Graduate Institute.
Deeply committed to the welfare of animals, Joyce lives in Burlington, CT. She is on the Board of Directors of hawkwing.org and volunteers regularly on the Cheyenne River Lakota Sioux Reservation.
Professional Awards:
"2012 Connecticut Teacher of the Year Finalist"
"2011-2012 West Hartford Teacher of the Year"
"2011 Local Hero" by Ronald McDonald House Charities
"2010 Connecticut Association of Schools Middle School Teacher of the Year Finalist"
"2009 Connecticut Art Education Outstanding Middle Level Art Educator"
Professional Memberships: 
International Association of Counselors and Therapists
National Guild of Hypnotists
Foundation for Shamanic Studies
Yoga Alliance
Dream Change
National Education Association
National Art Education Association