Joyce St. Germaine
M.S. Ed., Cht.
Joyce is a Certified Shamanic Practitioner and Certified Shapeshifting Practitioner. Her specialty is Cross-Cultural Shamanism, combining traditional and non-traditional techniques. She also works extensively as a Certified Hypnotherapist/Instructor and Past Life Regressionist. Widely known for her work as a spiritual counselor for nearly 30 years, Joyce has helped clients around the world to gain insights to assist them on their personal and spiritual paths.

 

Active as a Spiritual Studies Teacher, Artist, and Paranormal Investigator, Joyce conducts monthly study groups in "Psychic/Spiritual Development", "Shamanic Studies", and "Spirit Detachment Training". She teaches other workshops such as "Self Hypnosis for Self Empowerment", "The Soul Mate Reunion", "Ancestral Healing", "Palmistry", "Astral Projection", "Energy Healing", "Spirit Guide Connections", and "Past Life Regression".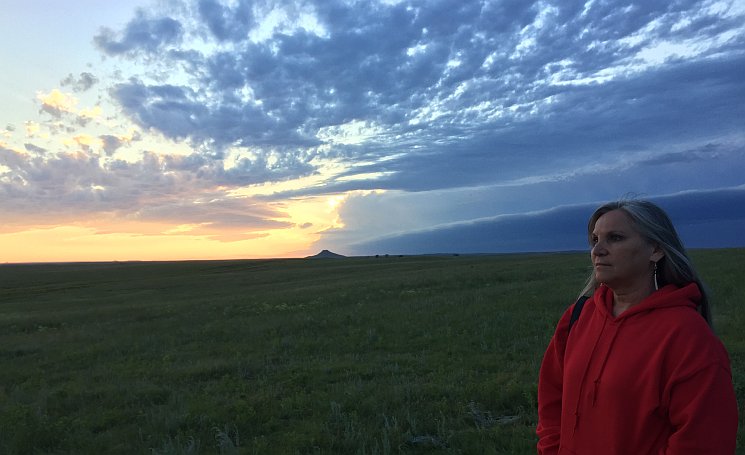 Joyce has developed unique and highly effective healing and clearing techniques and is often consulted by police departments, mental health professionals, and paranormal investigators in particularly troublesome cases. Private sessions include intuitive readings (in person, via phone or e-mail), private and group hypnotherapy sessions, spirit detachment (in person and remote), shamanic journeying and shamanic healing, including soul retrievals and extractions. She is available for private parties or functions to do readings or conduct private workshops. Specialized age appropriate sessions, workshops, and events for children are joyfully offered. Host and producer of The Sacred Journey TV show since 1995, Joyce is often asked to mentor or lecture on a wide variety of topics. 
As a retired teacher of nearly 40 years in the West Hartford Public Schools, Joyce holds a Masters Degree in Education. During her career, she was known as a teacher who believed in lifelong learning. As such, she began monthly "Family Art Nights", hosting as many as 100 people: students, their siblings, parents, grandparents, and community members to come together and share in the fun of creating art. Highly involved in her school, she was Art Club Advisor, Student Council Advisor, Dance Team Coach, and Set Designer for the school play. Even in her retirement, Joyce is still actively involved in education and presents statewide to teachers on topics focusing on curriculum enhancement and professional development. She presents annually for the CT Art Education Association, The CT Association of Schools and is the instructor of "The Shamanic Journey as Spiritual Practice" and "Universal Consciousness" for The Graduate Institute.
Deeply committed to the welfare of animals, Joyce lives in Burlington with her rescue dog, Sky. They sometimes hold fundraisers and activities to benefit the Connecticut Humane Society. She is currently developing a shamanic divination deck and book. A series of children's books on spirituality and self discovery are also in the works, being lovingly written and illustrated as time allows.
Awards:
"2012 Connecticut Teacher of the Year Finalist"
"2011-2012 West Hartford Teacher of the Year"
"2011 Local Hero" by Ronald McDonald House Charities
"2010 Connecticut Association of Schools Middle School Teacher of the Year Finalist"
"2009 Connecticut Art Education Outstanding Middle Level Art Educator"
Professional Memberships: 
International Association of Counselors and Therapists
National Guild of Hypnotists
Foundation for Shamanic Studies
Dream Change
National Education Association
National Art Education Association